PANEL GLIDE BLINDS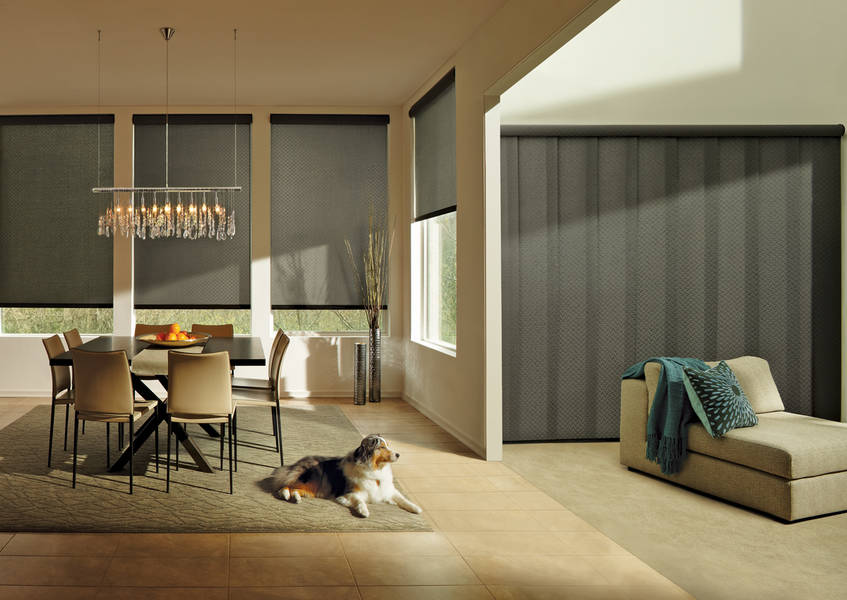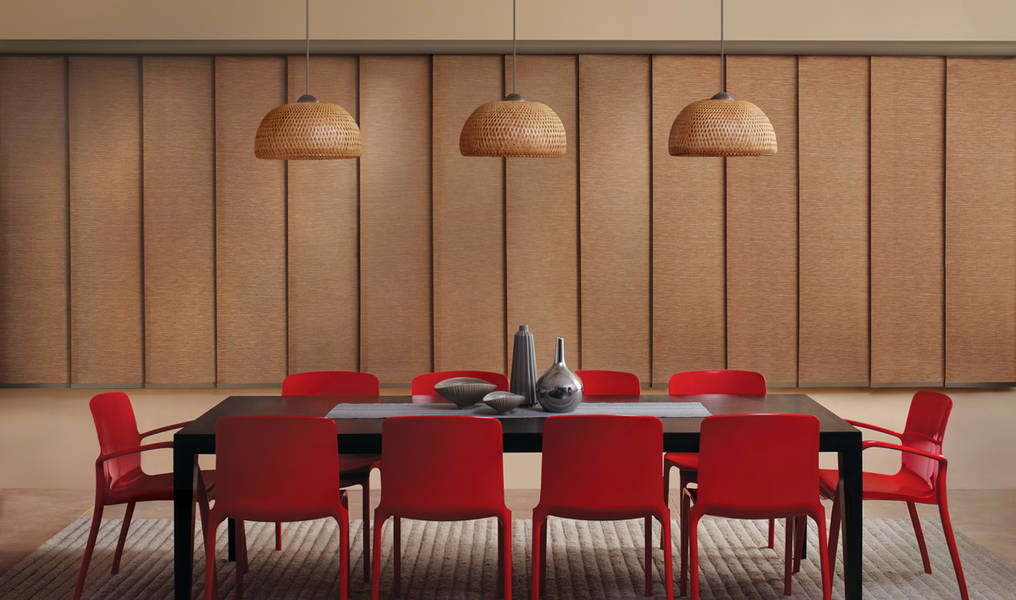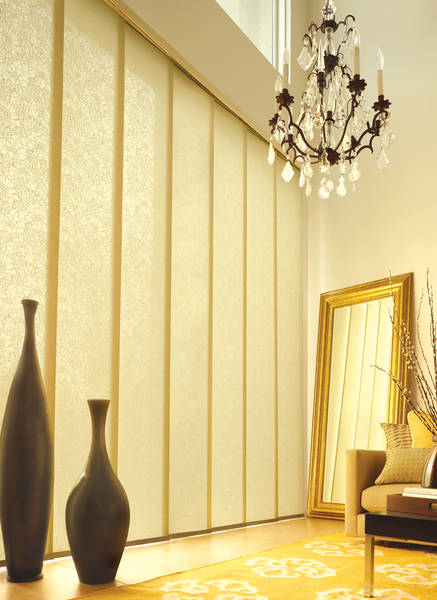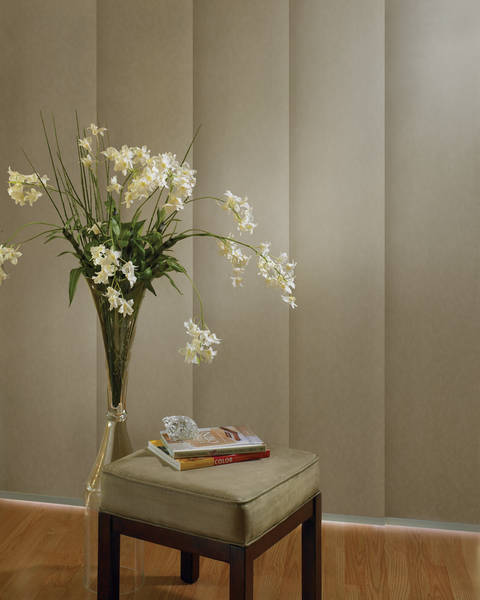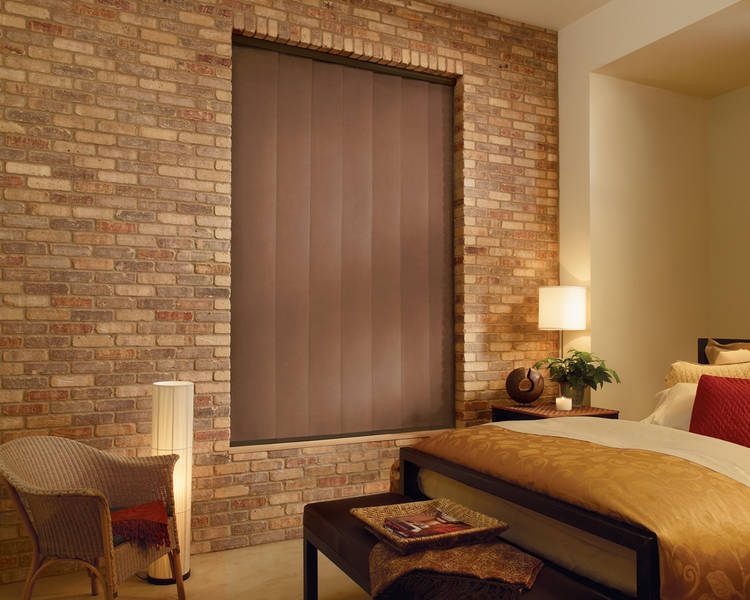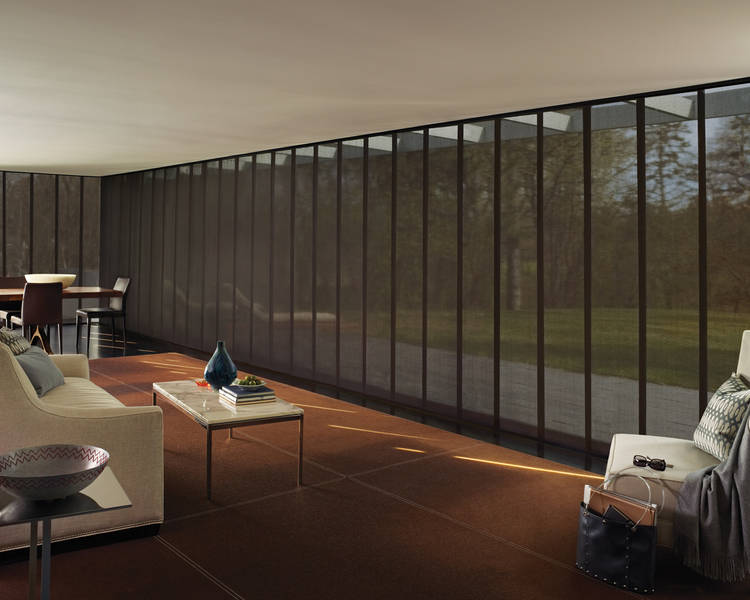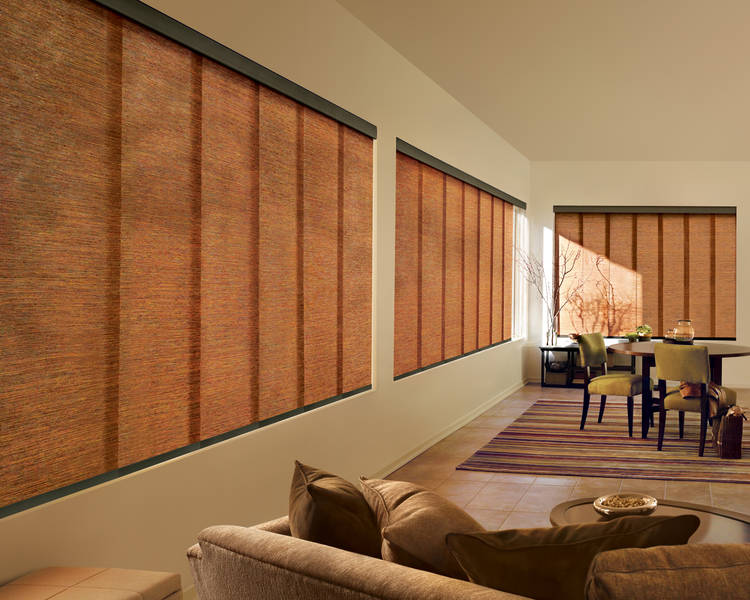 A classy window covering alternative to vertical blinds.Opal Blinds Panel Glide Blinds offer attractive aesthetic appeal and practicality with their silky smooth gliding action across your windows and doors. You can optimise or minimise natural light ranging from complete privacy to unencumbered views by selecting from one of our blockout, light filtering or screen fabrics.
These stackable fabric panels are the perfect match for sliding and French doors. They move smoothly along horizontal tracks with the use of a wand that is easy to use. They are amazingly simple in appearance yet practical in design.
We have available a choice of light filtering effects for your Panel Glide Blinds, from screen transparencies that range from sheer to full blockout. Add colour into your room with a variety of rich shades that will create a dynamic backdrop. You can also change these fabrics easily to update your décor. These inexpensive, light weight blinds even make excellent room dividers.
Panel Glide Blinds successfully marry functionality and fashion to enhance any ordinary room into a welcoming space for you to enjoy. They can also be matched perfectly to your Roller blinds to create a uniformed look throughout your home.
BENEFITS
Light weight and simple to operate
Smart choice for sliding doors, large windows and a cost effective room divider
When open, the fabric panels stack neatly behind each other and sliding them closed creates a complete fabric display
Easy low maintenance as panels can be easily replaced if damaged or to update your decor Opal Blinds Panel Glide Blinds are made in Australia
FEATURES
All Panel Glide Blinds are custom made to the highest standards
Available in light filtering, screen or full blockout fabrics
Panel Glide Blinds are available in many sizes and options
Fixing points - the track can be" inside mount" or "outside mount" allowing the system to be installed inside or outside the recess of your windows
OPTIONS
Opal Blinds and Shutters offers a large range of Panel Glide Blinds to suit your home or office
Panel Glide Blinds are available in a huge range of colours, textures and transparencies and can be matched with our range of vertical blinds, roller blinds, and roman blinds
Multiple channel tracking available in 2, 3, 4, and 5 channel systems to suit any requirement's
Panel Glide Blinds can open at the left, right or centre
Patented dual-channel, single track headrail — Allows for an infinite number of panels while maintaining a sleek 2 ½" profile up to 32' wide.
Minimal stackback — Unique hanging system maximizes the view-through.
Innovative, interlocking bottom weights — Add stability and prevent tangling while traversing.
Custom-colored hardware — Available in nine hues that coordinate with each fabric in the collection.
Options — From the versatility of the Harmony Program™ and Choices program to the broad range of top and bottom treatments.
Motorization — Patented PowerGlide® 2.0 with Platinum™ Technology.Control panels with a sleek, hand-held remote or wireless wall switch.