TIMBER SHUTTERS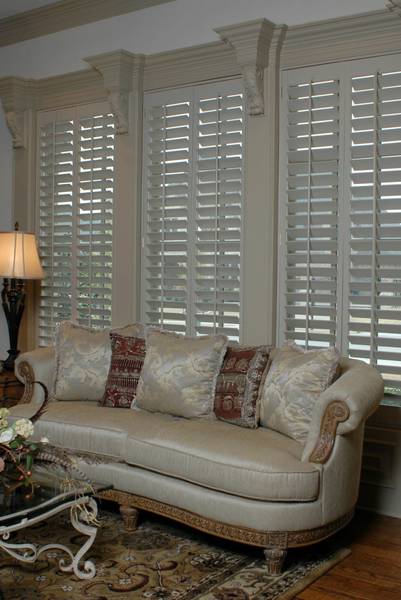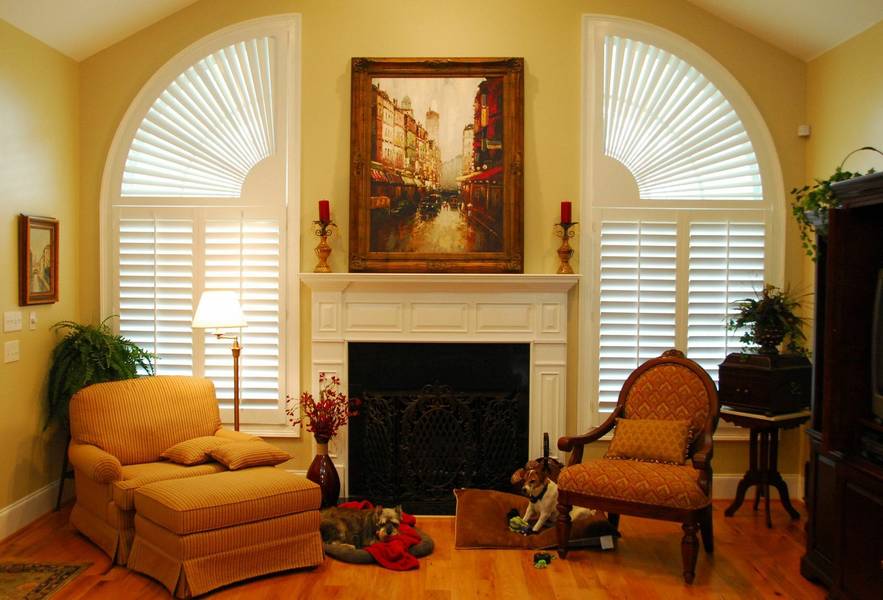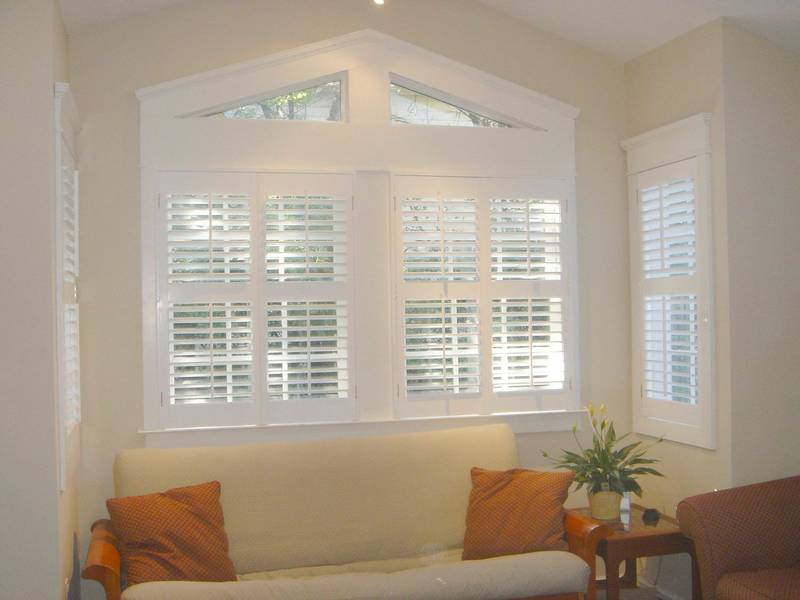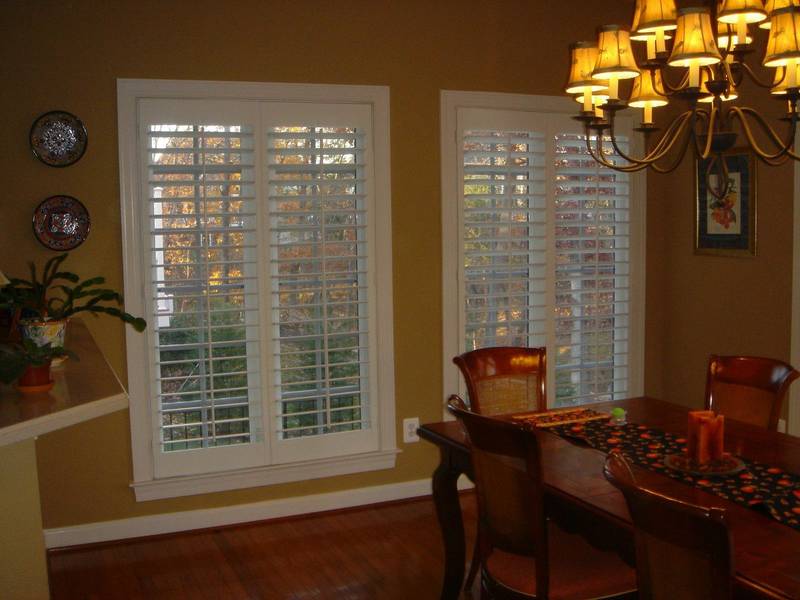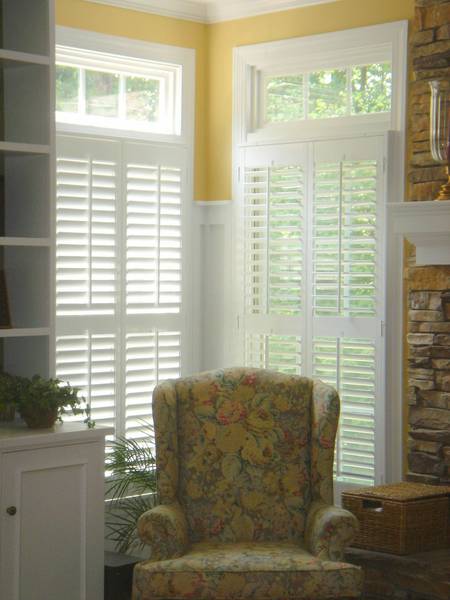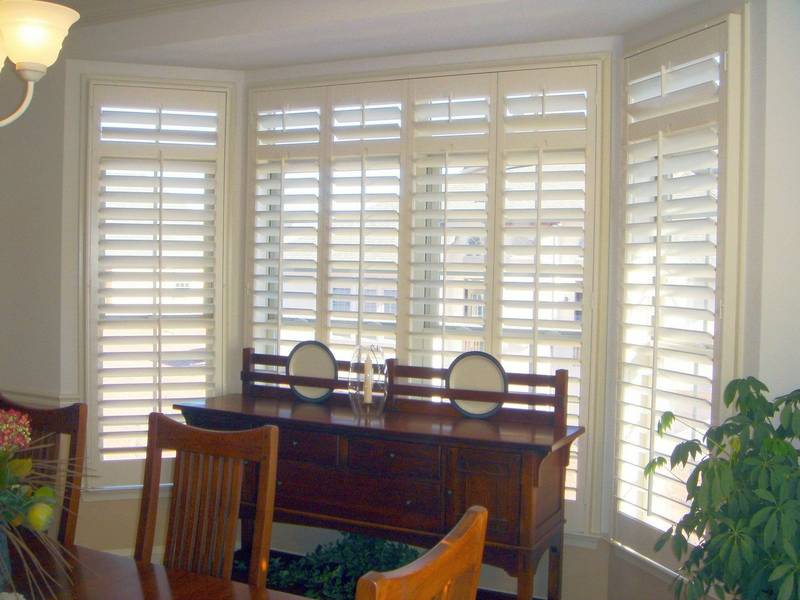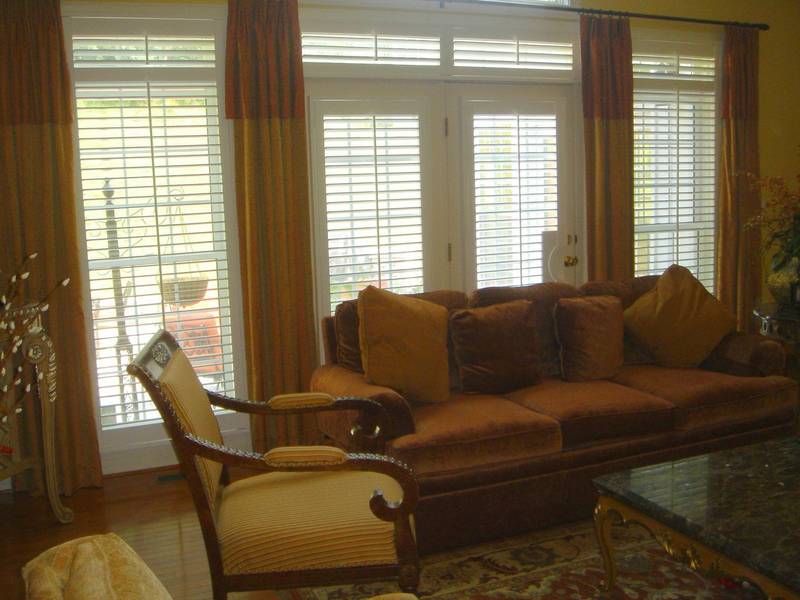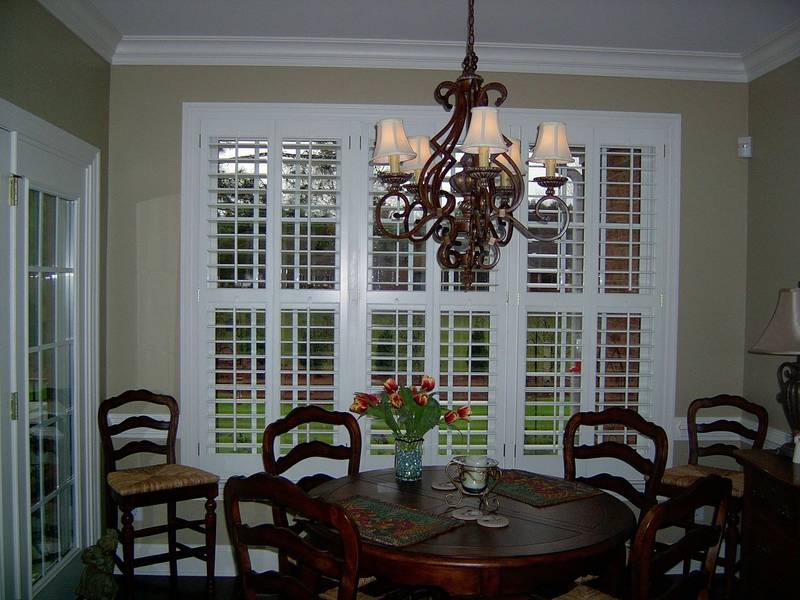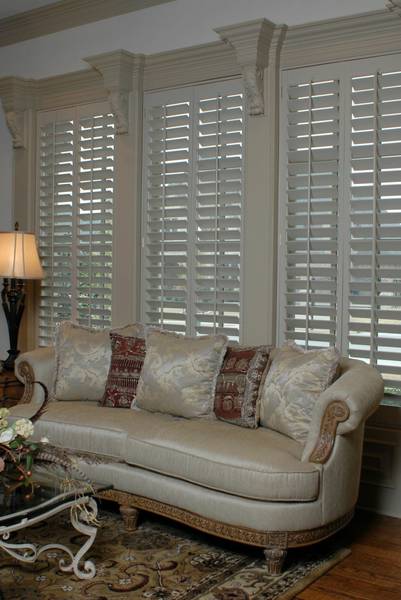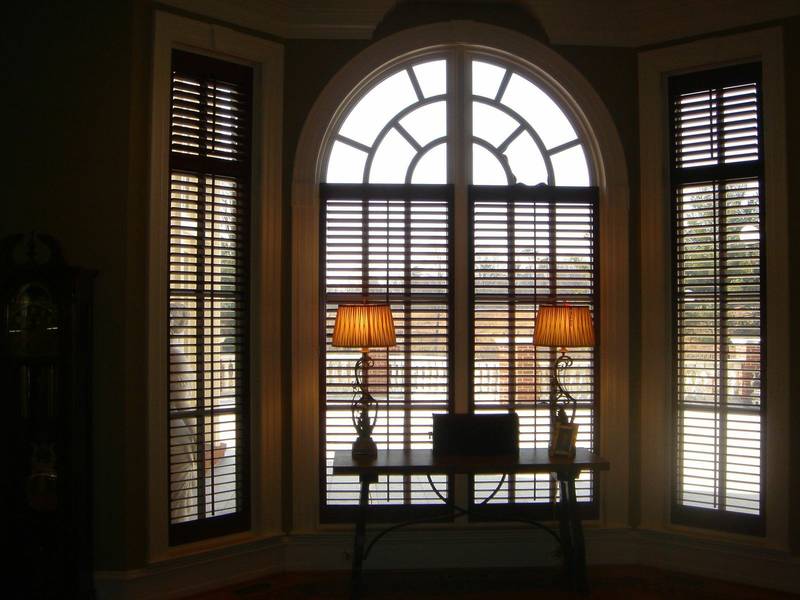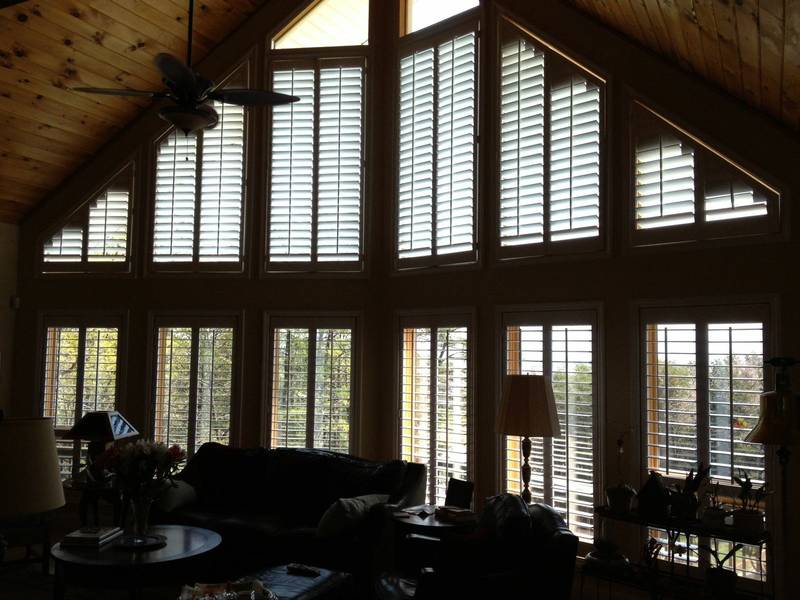 Horizontal Wood Blinds or Shadings are great for a Bay window or any window where you want to maximize your view. Horizontal lines will also make a room look larger. (You ladies know that is why you don't wear horizontal striped dresses
Wood Blinds are the best looking most functional treatment you can get for the least amount of money. You will have a lot of light control. The only disadvantage is they will collect a lot of dust. Stained wood blinds look great but you may not want to go with a dark stain if you hate cleaning. A dark mahogany or dark stained blind will show all the dust and dirt.
Silhouettes and Pirouettes are also great options. They will stay clean, protect your home from harmful uv rays, and they open up so you can enjoy your view.
Horizontal blinds are so called because the slats run from side to side horizontally. They are ideal for windows that are taller than they are wide. Horizontal blinds are typically operated by pulling on a cord that raises and lowers the blinds. However, some horizontal blinds are available with a remote control system thus eliminating the need for a cord. This is especially important for a house with small children as cords can be a safety hazard. Horizontal blinds can be made from many materials..